Get GAPD Flexfit Hat
$29.99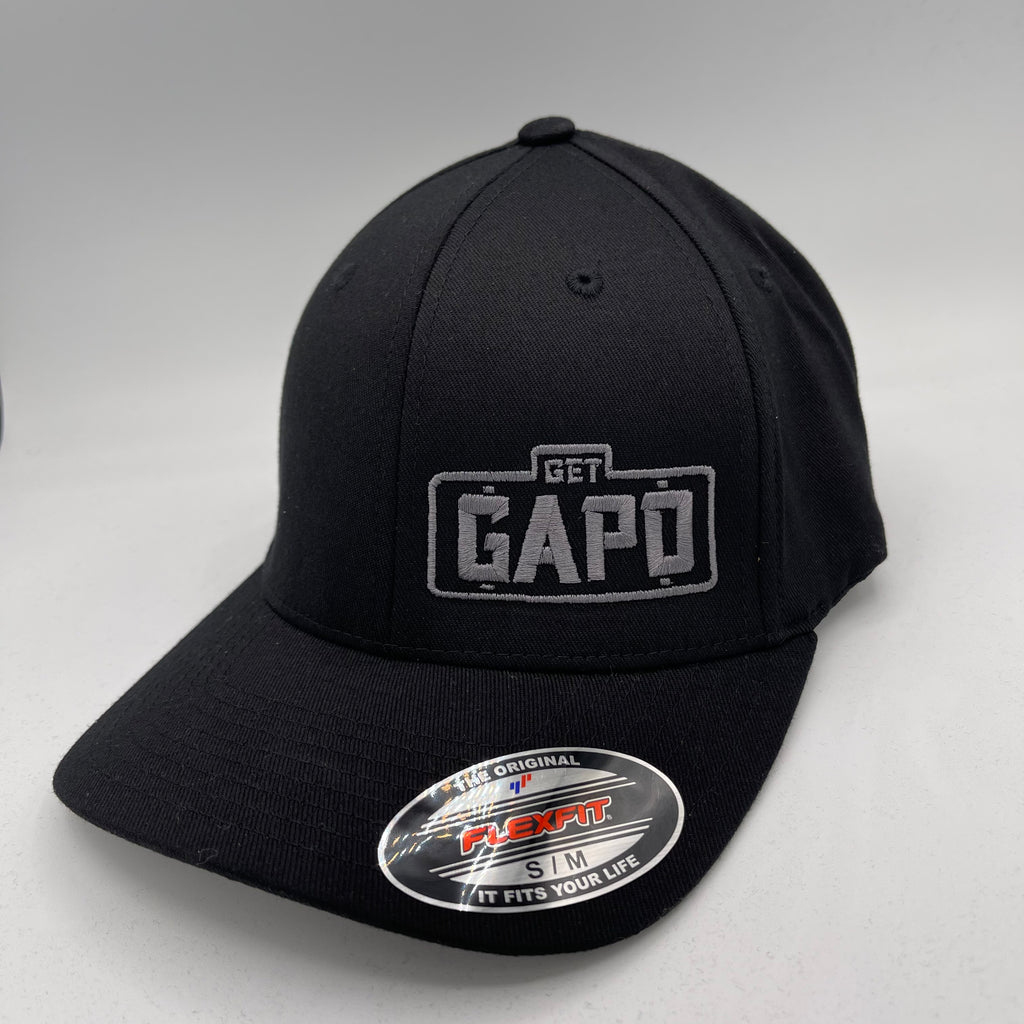 Get GAPD Flexfit Hat
Introducing our Flexfit Fitted hats, now with a brand-new and improved  "Get GAPD" logo!

S/M (6 3/4"-7 1/4"), L/XL (7 1/8"-7 5/8"), XL/2XL (7 3/8"-8")
Drag racing enthusiasts, listen up: if you're all about leaving your competition in the dust, this hat is your must-have accessory.
Picture this: you're at the starting line, revving your engine, and then, BAM! You launch forward, leaving your competitor wondering if they accidentally hit the brakes. That's what we call "Get GAPD" - a victory so sweet, it's practically the icing on the donut of life!
Our printing maestros at Great Apparel Printing & Design conjured up this logo to pay homage to those moments when you GAP the competition so hard, they're left in awe, and hey, who wouldn't want to rock a hat that celebrates such glorious drag racing victories?
So, strap on this Richardson 112 snapback, sport the "Get GAPD" logo, and let the world know that you're not just a racer; you're a Gap-inducing, asphalt-conquering legend. Victory is sweet, but a GAPD victory? That's next level. Get GAPD, and let the good times (and the GAPs) roll! 🏎💨
Get GAPD, Great Apparel Printing & Design! 
www.GetGAPD.com
Get these too!!!

Description

 

Introducing our Flexfit Fitted hats, now with a brand-new and improved  "Get GAPD" logo!


S/M (6 3/4"-7 1/4"), L/XL (7 1/8"-7 5/8"), XL/2XL (7 3/8"-8")

Drag racing enthusiasts, listen up: if you're all about leaving your competition in the dust, this hat is your must-have accessory.

Picture this: you're at the starting line, revving your engine, and then, BAM! You launch forward, leaving your competitor wondering if they accidentally hit the brakes. That's what we call "Get GAPD" - a victory so sweet, it's practically the icing on the donut of life!

Our printing maestros at Great Apparel Printing & Design conjured up this logo to pay homage to those moments when you GAP the competition so hard, they're left in awe, and hey, who wouldn't want to rock a hat that celebrates such glorious drag racing victories?

So, strap on this Richardson 112 snapback, sport the "Get GAPD" logo, and let the world know that you're not just a racer; you're a Gap-inducing, asphalt-conquering legend. Victory is sweet, but a GAPD victory? That's next level. Get GAPD, and let the good times (and the GAPs) roll! 🏎💨

Get GAPD, Great Apparel Printing & Design! 

www.GetGAPD.com