Make Street Racing Great Again Tank Top
$24.99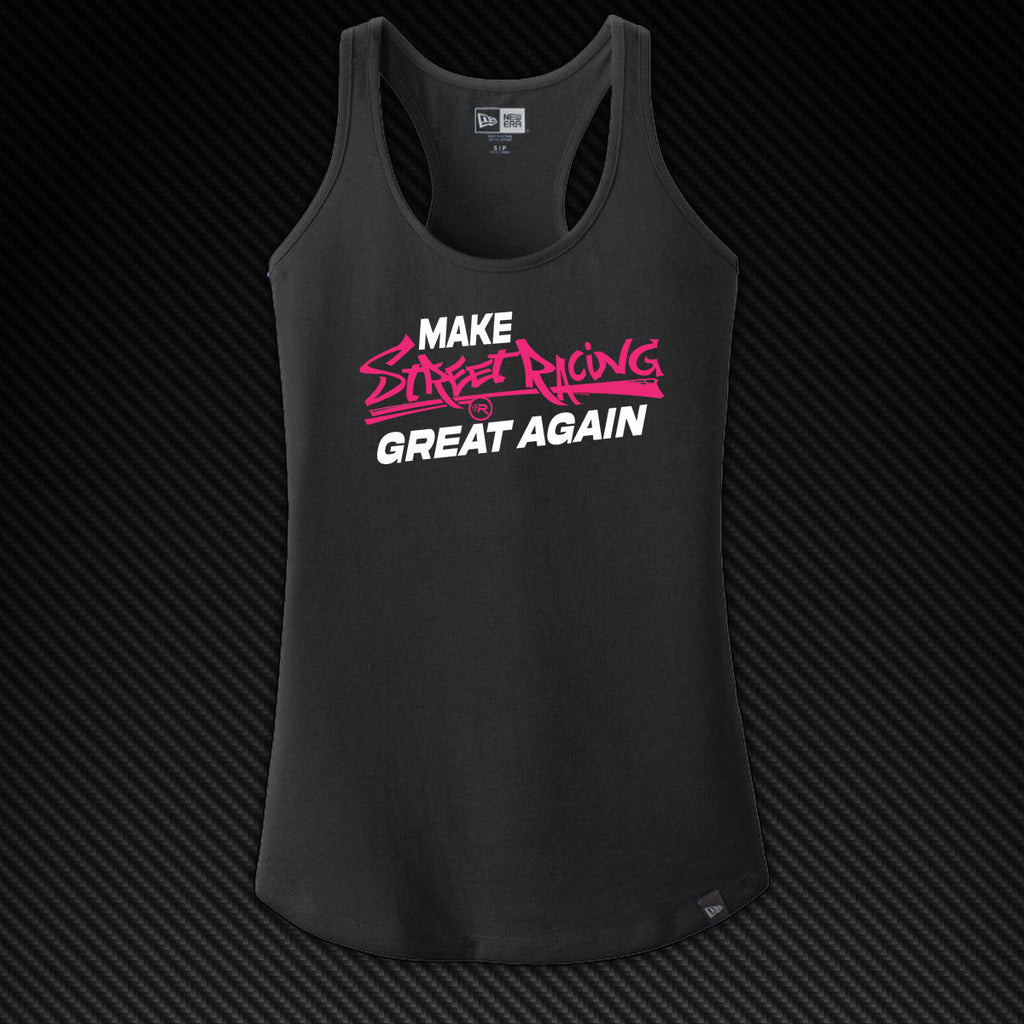 Make Street Racing Great Again Tank Top
Make Street Racing Great Again Tank Top
Introducing our Women's New Era "Make Street Racing Great Again" Tank Top—a bold statement piece designed for those who love speed and style. Made by New Era, a trusted name in quality apparel, this tank top embodies the spirit of street racing enthusiasts.
Design: The front of the tank top proudly showcases the slogan "Make Street Racing Great Again" in a striking font, embodying the exhilarating essence of the racing culture. The design is vibrant and eye-catching, reflecting the passion and excitement of street racing.
Sizes: This tank top is available in a wide range of sizes to cater to all body types, from XS to 4XL. For a more fitted look, order true to your size. If you prefer a more relaxed fit, we recommend ordering one size up.
Material: Crafted from high-quality, breathable fabric, this tank top ensures comfort and durability. It's perfect for those warm days when you want to stay cool and stylish.
Features:
Striking "Make Street Racing Great Again" slogan on the front
Comfortable and breathable material
Available in sizes XS-4XL for a versatile fit
Perfect for street racing enthusiasts and fashion-forward individuals

Description

Introducing our Women's New Era "Make Street Racing Great Again" Tank Top—a bold statement piece designed for those who love speed and style. Made by New Era, a trusted name in quality apparel, this tank top embodies the spirit of street racing enthusiasts.

Design: The front of the tank top proudly showcases the slogan "Make Street Racing Great Again" in a striking font, embodying the exhilarating essence of the racing culture. The design is vibrant and eye-catching, reflecting the passion and excitement of street racing.

Sizes: This tank top is available in a wide range of sizes to cater to all body types, from XS to 4XL. For a more fitted look, order true to your size. If you prefer a more relaxed fit, we recommend ordering one size up.

Material: Crafted from high-quality, breathable fabric, this tank top ensures comfort and durability. It's perfect for those warm days when you want to stay cool and stylish.

Features:

Striking "Make Street Racing Great Again" slogan on the front
Comfortable and breathable material
Available in sizes XS-4XL for a versatile fit
Perfect for street racing enthusiasts and fashion-forward individuals